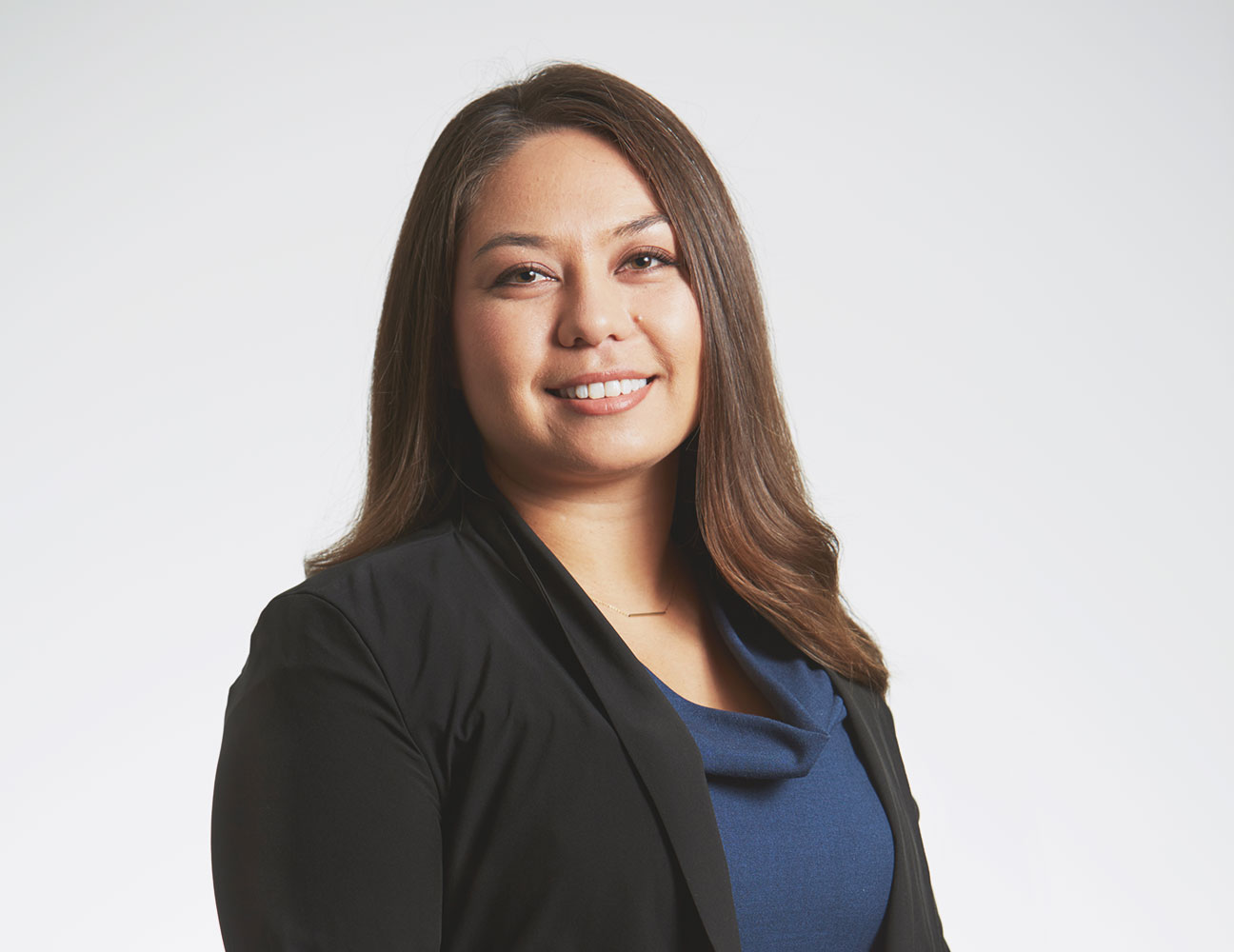 Partner / Honolulu
Puananionaona (Onaona) P. Thoene
T

808.523.2596

F

808.523.0842

E
Onaona Thoene is a Partner in the firm's Honolulu office and a member of its Real Property, Environmental, and Business & Corporate practice groups. Her practice also focuses on land use and administrative law. Onaona received a J.D., magna cum laude, from the University of Hawaiʻi at Mānoa, William S. Richardson School of Law with certificates in environmental law and native Hawaiian law, and a B.B.A., cum laude, from the University of San Diego. She is fluent in Hawaiian.

Assisted client with research regarding non-covered source, covered source, and PSD permits.
Assisted client with research regarding enforcement of HRS Chapters 342D, 342H and 342J claims.
Board of Land and Natural Resources: Assisted clients with various matters related to renewal of a lease for state land, promulgation of agency rules, conservation district use permit, and contested case hearing.
State of Hawaii Land Use Commission: Represented clients in connection with amendments to district boundary applications for the development of utility scale solar energy facilities, and defense of an environmental impact statement.
Honolulu Planning Commission: Represented client in connection with a special use permit application for development of a utility scale solar energy facility.
Department of Planning and Permitting: Assisted client with conditional use permit application for an agricultural energy facility.
County of Hawaii Planning Commission: Assisted client with renewal and amendment of special permit to operate a quarry and recycling facility.
Kauai Planning Commission: Assisted client with special management area permit application proceedings.
State of Hawaii Department of Health: Assisted clients with response to notices of violation, and requests for contested case hearings.

Distinctions
Selected by attorney peers for inclusion in The Best Lawyers in America: Ones to Watch 2023 for Administrative/Regulatory Law, Business Organizations (including LLC's and Partnerships), Energy Law, Environmental Law, Land Use and Zoning Law, and Litigation - Environmental Law; listed since 2021

Selected for inclusion in 2022 Hawaii Super Lawyers Rising Stars for Land Use/Zoning; listed since 2020

Chair, Environmental Council, State of Hawaii
Co-Editor-in-Chief, University of Hawaii Law Review, Volume 35
Staff Writer, University of Hawaii Law Review, Volume 34
CALI Excellence for the Future Award, State & Local Government, Fall 2012
Alston Hunt Floyd & Ing Award for the Best Environmental Law Topic for the Second Year Seminar Paper entitled House Resolution 910 "Energy Tax Prevention Act of 2011": One Step Toward Economic Efficiency, Two Steps Back for Global Warming, Fall 2012
Starn O'Toole Marcus & Fisher Scholarship for Excellence in Contracts and Contributions to the UH Law School Community, Fall 2011
McCorriston Miller Mukai MacKinnon Scholarship, Fall 2011

Affiliations
Hawaii State Bar Association
Prince Kuhio Hawaiian Civic Club
Hawaiian Islands Land Trust, Oahu Island Advisory Council

Publications
State v. Fields: Should a Declarant's Professed Memory Loss at Trial Satisfy the "Unavailability" Requirement Under Hawaii's Confrontation Clause, with Andrea Ushijima, 34 U. Haw. L. Rev. (2012)
Maybe She's Born With It? Maybe It's Gene Therapy?, with Kiyomi Labuguen, American Journal of Bioethics, Fall 2003