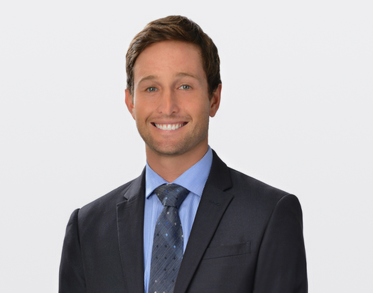 Associate / Honolulu
Ian Wesley-Smith
T

(808) 523-2502

F

(808) 523-0842

E
Ian Wesley-Smith is an Associate in the firm's Honolulu office and a member of its Litigation & Alternative Dispute Resolution practice group.  Ian graduated as class valedictorian from the William S. Richardson School of Law, where he received CALI Excellence for the Future Awards in thirteen courses.  While in law school, Ian also worked as a real property research assistant to Professor David Callies, served as Outside Articles Editor  for the University of Hawaii Law Review, and co-authored two articles published in other journals.
Distinctions
​Class Valedictorian, William S. Richardson School of Law
CALI Excellence for the Future Awards:  Constitutional Law I, Contracts I,  Criminal Justice,  Federal Income Taxation, Law and Psychology, Legal Practice I,  Legal Practice II, Legal Research, Real Property I, Real Property II, Second Year Seminar, Secured Transactions, Torts
Starn O'Toole Marcus & Fisher Scholarship
Michael P. Porter Dean's Scholastic Award
Affiliations
Hawaii State Bar Association
United States District Court, District of Hawaii

Publications
David L. Callies & Ian Wesley-Smith, Beyond Blackstone: The Modern Emergence of Customary Law,  4 Brigham-Kanner Property Rights Conf. J. 151 (2015)
Ian Wesley-Smith & Jacob Garner, State Preemption of Local GMO Regulation: An Analysis of Syngenta Seeds, Inc. v. County of Kauai, 47 URB. LAW. 275 (2015).