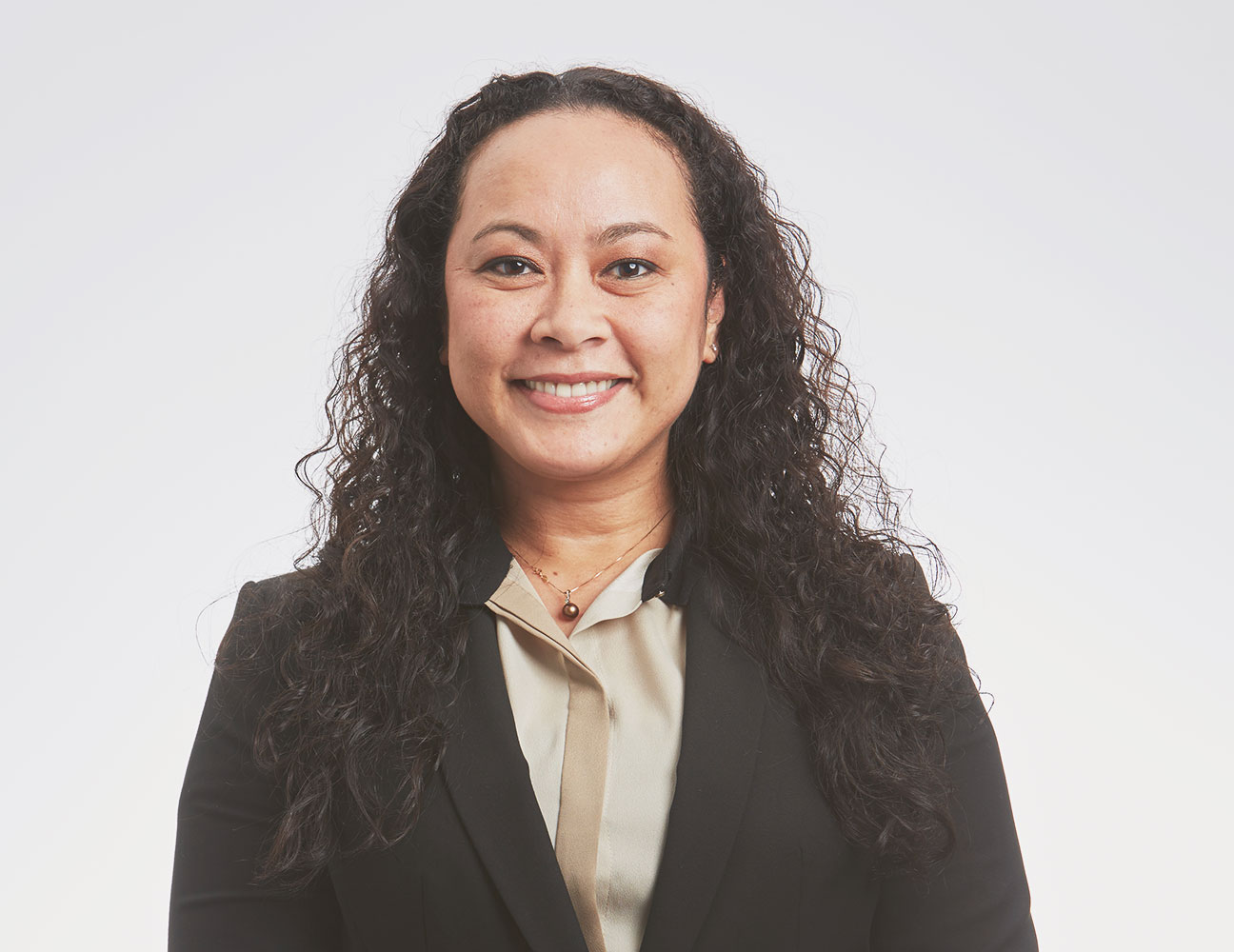 Partner / Honolulu
Arsima A. Muller
T

808.523.2597

F

808.523.0842

E
Arsima Muller is a Partner in the firm's Honolulu office.  She is a member of both the Transactional and Litigation practice groups.  Ms. Muller's practice is varied and includes considerable experience with corporate business, finance, acquisitions, ocean and maritime activities, real property transactions, energy projects, and administrative law, with an emphasis on environmental and land use law.  She regularly handles litigation matters in these areas.  Ms. Muller has an active practice in Hawaii, Guam and the Republic of the Marshall Islands.
Prior to joining the firm, Ms. Muller worked for the Washington, D.C. firm of Homer Law, Chtd., where she dealt with federal law issues relating to Native American and Alaska Native tribal governments, enterprises, and organizations.  She then served as a law clerk for Honorable Carl  B. Ingram, Chief Justice of the High Court of the Marshall Islands.  Upon completion of her clerkship, Ms. Muller was made Staff Attorney for the High Court of the Marshall Islands.
Ms. Muller was recently listed in Chambers USA: America's Leading Lawyers for 2023 for Environment.  Chambers said:  "Arsima Muller is noted for her ability to handle a broad range of  environmental transactional and regulatory matters, such as permitting and environmental due  diligence following real estate transactions.  She is also adept at handling litigation issues.   She is very knowledgeable."  Ms. Muller was also listed in Chambers Global: General Business Law - Marshall Islands 2023 and Chambers Asia-Pacific: General Business Law - Marshall Islands 2023.


Assist clients with complex real estate purchases, including performing environmental due diligence review. Ms. Muller specializes in real property transactions that involve contaminated properties.​
Assist owners and developers with all phases of real property development at both the State and County level, including representing clients in contested case proceedings.
Assist clients in preparing management plans, conservation district use applications, environmental assessments and environmental impact statements.
Advise clients regarding compliance with State and federal environmental laws, including Clean Air Act, Clean Water Act, CERCLA, EPCRA, RCRA and FIFRA.
Represent clients in enforcement actions brought under RCRA, Clean Air Act, Clean Water Act, EPCRA, FIFRA and State Law.
Represent ship owners and P&I clubs in relation to maritime claims, including oil spills, OPA 90 claims, MARPOL investigations, charter party disputes, limitation of liability actions, arrests, attachments and vessel mortgage foreclosures.
Advise clients on the commencement, maintenance, expansion, and reorganization of business operations in Hawaii, Guam, and the Marshall Islands.
Assist clients with the review and preparation of loan documentation, including ship mortgages. Ms. Muller is one of a small number of attorneys qualified to issue legal opinions on transactions relating to Marshall Islands non-resident companies.


Distinctions
Selected by attorney peers for inclusion in The Best Lawyers in America 2023 for Administrative/Regulatory Law, Environmental Law, and Litigation - Environmental Law; listed since 2021

Listed in Chambers USA: America's Leading Lawyers for Business 2023 for Environment; listed since 2021
Listed in Chambers Global: General Business Law - Marshall Islands 2023; listed since 2021
Listed in Chambers Asia-Pacific: General Business Law - Marshall Islands 2023; listed since 2021

Named The Best Lawyers 2021 "Lawyer of the Year" for Administrative / Regulatory Law
Affiliations
Hawaii State Bar Association
Republic of the Marshall Islands Bar Association
American Bar Association

The Maritime Law Association of the United States
Legal Aid Society of Hawaii, Board Member
We Are Oceania, Board President
Presentations
Environmental Liabilities in Real Estate Transactions, December 2016, Honolulu, Hawaii