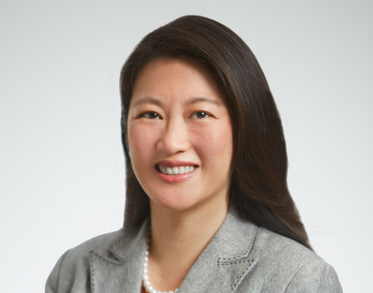 Assistant General Counsel / Honolulu
Mei-Fei Kuo
T

808.523.2593

F

808.523.0842

E
Mei-Fei Kuo is the firm's Assistant General Counsel and she is located in the Honolulu office. In this capacity, she provides advice on issues related to professional responsibility, risk management, and loss prevention.  Ms. Kuo concentrates her practice in environmental law, general commercial litigation, and corporate law. Prior to joining the firm, Ms. Kuo was corporate counsel for Aloha Petroleum Ltd. and an attorney with the United States, Department of Justice in Washington D.C., working in the Environmental Torts Section where she defended the United States in toxic tort actions related to claims of hazardous and solid waste contamination. She served as a judicial law clerk for now retired Associate Justice Simeon R. Acoba of the Hawaii Supreme Court.
Ms. Kuo was a Lecturer in Law at the William S. Richardson, School of Law, where she taught Professional Responsibility.
Areas of Experience
​Corporate
Environmental Litigation
Environmental Regulation & Compliance
General Commercial Litigation
Legal Ethics & Professional Responsibility
Distinctions
Pacific Business News, "Forty Under 40" (Class of 2012).
Youth Representative (2012) and Young Professional Fellow (2005) for the Overseas Compatriots Affairs Commission in Taipei, Taiwan.
Leadership Fellow for the Leadership Institute of the Hawai`i State Bar Association (2010).
University of Hawai`i, Law Review, Co-Comments Editor (1998-1999)
Phillip C. Jessup International Moot Court Team (1999 Pacific Regional Champions and Selected as Best Oralist in Final Round).
CALI Excellence for the Future Award in Real Property (1997) and Legal Method Seminar (1996)
Best Oral Advocate in Appellate Advocacy Section (1996)

Affiliations
​National Asian Pacific American Bar Association, Hawaii Chapter, President (2017-2018), Vice President (2017), and Board of Director (2014-present).
Hawaii State Bar Association, Board of Director (2014-2017).
Taiwanese Association of America, Hawaii Chapter, Board of Director (2015-2017) and Secretary (2005).
Co-Chair (2011) and Advisory Council Member (2012-present) for the Leadership Institute of the Hawaii State Bar Association.
Chair (2006) and Vice-Chair (2005) of the Natural Resources Section, Hawaii State Bar Association.

Publications and Presentations
Speaker, Legal Ethics: Conflicts of Interest, Seminar for the National Business Institute, Dec. 2018.
Speaker, Legal Ethics of Email, Seminar for the National Business Institute, Dec. 2017.
Moderator (2017 and 2018) and Panelist (2014), Corporate Hawaii session for the Hawaii State Bar Association, Leadership Institute, Nov. 2014.
Contributing Author and Editor of Hawaii Chapter for "Business Torts: A Fifty-State Guide", 2007-2013 Editions.
Contributing Author, "Hawaii Chapter on Survey of Employment Privacy Law" for Media Law Resource Center, 2008-2013 Editions.
Speaker, Overview of United States Environmental Laws and Remediation Techniques for Contaminated Property, presentation for the International Environmental Forensics Conference, in Qingdao, China, May 2008.
Author, "Use of Hawaii Brownfields Clean-Up Revolving Loan Fund", Hawaii State Bar Association, Special Supplement for Pacific Business News, October 2006.
Speaker, The Sarbanes-Oxley Act: Implications for Corporate Record-Keeping, 2003 - 2006.
Co-Author, "When Is An Innovation In Order?: Justice Ruth Ginsburg and Stare Decisis", University of Hawaii Law Review, Ginsburg Symposium, Spring 1998.